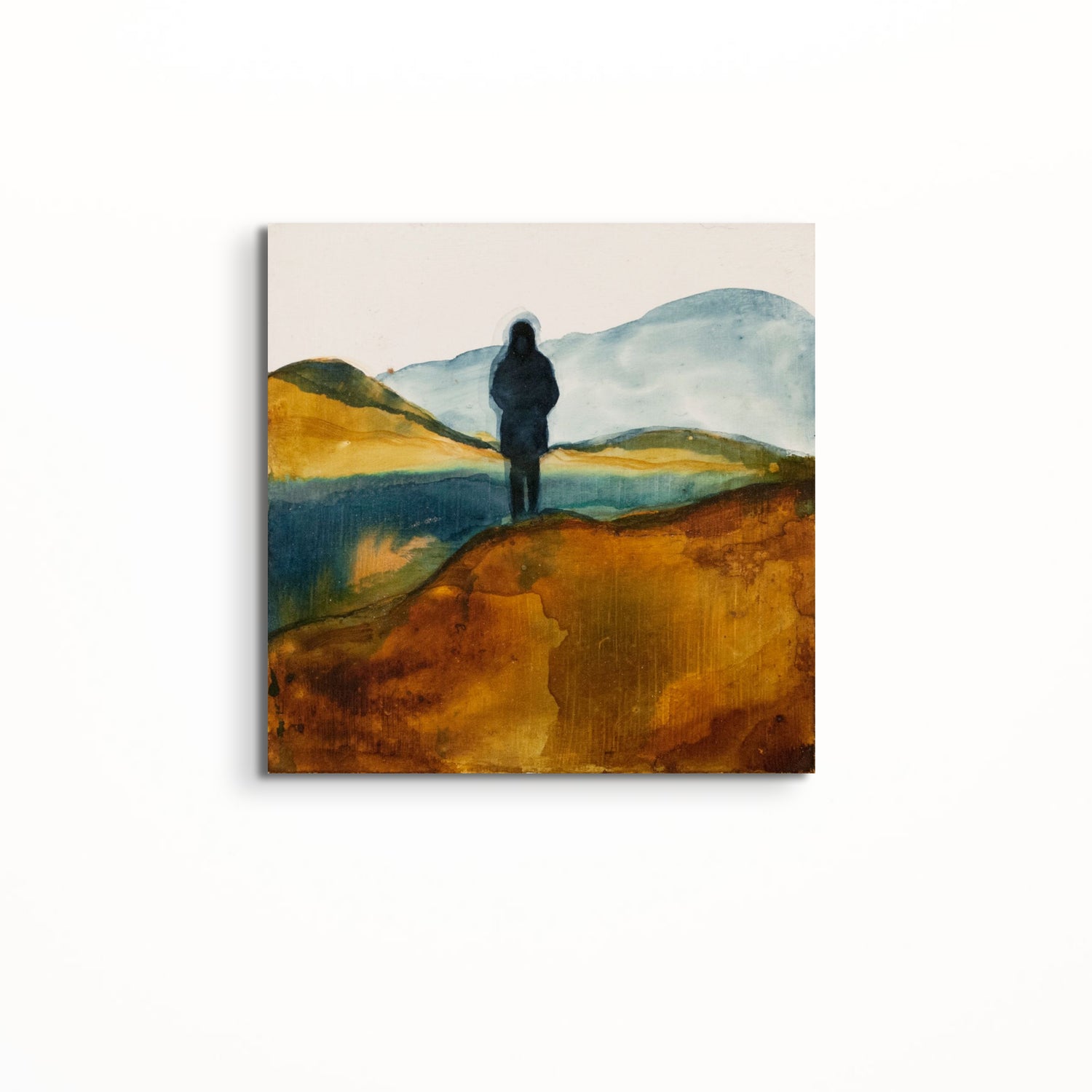 About
From a young age, I was often on the go and I naturally used drawing as a tool to process my environment. I was eventually adopted as a young adult and found my family! Because of my background, I learnt to embrace and enjoy being on the move. I often find myself most at ease in transitional spaces. My practice involves searching for beauty in both movement and stillness. My story is one of reclaiming freedom and sovereignty of my identity, my life and my body.
I love ink and was often covered in ink as a child, hence my artist name! 
I draw on my personal experiences and encounters to construct layered narratives in mixed media, simulating the way our own memory works and how our life journey organically manifests. 
My works are held in The Arts House Trust public collection in New Zealand, and in private collections internationally.
CV
Selected Exhibitions
2023 Upcoming: Dances & Dreams at Melbourne Fringe Festival, Australia
2022 Meraki, BSA Gallery, New Zealand
2020 Ichigo Ichie, Moment Hunters, Station Street Studios, New Zealand
2018 Bow Open, selected by Mark Titchner, Nunnery Gallery, London
2018 Nude, Candid Arts Trust, London
2018 Rum Factory Open Studios, London
2017 Perfection to a T, New York Academy of Art, New York
2017 Open Studios, New York Academy of Art, New York
2017 Tribeca Ball, New York Academy of Art, New York
2016 Deck the Walls, New York Academy of Art, New York
2015 King's College Art Exhibition, New Zealand
2015 Ecdysis,(curated and exhibited), Auckland Artweek, New Zealand
2015 Artfusions Group Show, New Zealand
2015 Dornwell Group Show, Railway Street Studios, New Zealand
2015 Self Portrait, Lysatt Watt Trust Art Award, New Zealand
2015 Northart Members' Midyear Exhibition, New Zealand
2014 King's College Art Exhibition, New Zealand
2013 Truth Seeker, Artsight Window Gallery, New Zealand
2013 King's College Art Exhibition, New Zealand
2013 Fixed Format, Northart, New Zealand
2012 Making Tracks, Railway Street Studios, New Zealand
2012 King's College Art Exhibition, New Zealand
2012 Great Plate Exhibition, Yvonne Rust Gallery, New Zealand
2012 Florence to Auckland, Railway Street Studios, New Zealand

Awards, Scholarships, Residencies and Public Collections

2018 PADA Residency, Barreiro, Lisbon, Portugal
2015 Finalist in Self Portrait, Lysatt Watt Trust Award, New Zealand
2015 Summer Street No. 11 acquired by The Arts House Trust Public Collection
2015 Shifting Perception acquired by The Arts House Trust Public Collection
2012 Truth Seeker acquired by The Arts House Trust Public Collection
2010 Jouffrault Scholarship, Studio Escalier, France
2010 Finalist, Northland Painting & Drawing Award, New Zealand

Education

2016 - 2017 MA Fine Art, New York Academy of Art, New York, USA
2009 - 2010 Drawing and Painting Intensive, Studio Escalier, France
2008 - 2009 Drawing Atelier, Angel Academy of Art, Florence, Italy